New Brazilian feature film production announced
Visit the MotoAnjos.com Blog for fresh videos / Contact the Production: MotoAnjos @ Gmail [dot] com
THE BLACK EYED PEAS MUSICAL DIRECTOR HOOKS ONTO "MOTO ANJOS"
May 8, 2013
Multiple Grammy Award winner Printz Board (The Black Eyed Peas) has joined the Brazilian feature film production "Moto Anjos" to produce the movie's song soundtrack.
"Moto Anjos" (English title "Motor Angels") tells the dramatic story of the hazardous life of a Brazilian motorbike messenger. When his bike is stolen at gunpoint, he must confront a vicious criminal gang to retrieve it and rescue his young wayward brother.
Working with original songs by noted Brazilian rap artist "Ogi", Printz will produce remixes that fuse his masterful musicianship with the hottest Brazilian beats.
"I travel all over the world, and I ingest all the emotion and the energy of its different sounds," said Printz. "I'm totally down with this movie, love its vibe, and proud to be a part of it."
"I'm very excited to have Printz on our team," said the film's director Joe Tripician. "He is extraordinarily versatile and creative, and I can't wait to hear how he filters these authentic São Paulo sounds through his amazing vision."
Ogi, named as one of the Top Ten "Best Brazilian Rappers" by MTV, is a native of São Paulo. His song "Profissão Perigo" ("Dangerous Profession") was inspired by his city's motoboys, where every day two or three die on the highway.
"I feel honored that the great Printz Board will be remixing my tracks," said Ogi, "He is my brother up north, and we share the same love of music."
"Moto Anjos," currently in pre-production, is being produced by Iconomia in Brazil, in association with D Street Pictures, USA. D Street Releasing is handling North American distribution.
ABOUT PRINTZ BOARD
Printz Board is an American artist, musician, producer, and songwriter. As Music Director and keyboard player for The Black Eyed Peas he won several Grammy awards. "The E.N.D." won Best Pop Vocal Album in 2010, and "My Humps" won Best Pop Performance by a Duo or Group in 2007. "Don't Phunk with my Heart" won Best Rap/Song Collaboration. "Where Is the Love" was nominated twice for Record of the Year and Best Rap/Song Collaboration.
Other awards include BMI Songwriter Award for "Where is the Love" and "Meet Me Halfway." His discography includes albums like The Dutchess by Fergie, Natasha Bedingfield, 100 Miles from Memphis by Sheryl Crow, Bashtown by Baby Bash. Presently, he is making waves with his solo artist project, taking 1st place in the iHeart Radio contest.
More info at: www.beetsandproduce.com and www.printzboard.com
ABOUT JOE TRIPICIAN
Joe Tripician is an EMMY-award winning Producer/Writer/Director, a Playwright, and a published author with over twenty-five years experience in film, video, TV, and new media production. Joe's work has been broadcast on Network and Cable television across America, Europe and Japan, and has shown at the Cannes Film Festival.
In his varied career Joe has worked with such talents as: Jim Henson, Lou Reed, Steve Buscemi, Jim Carroll, Quentin Crisp, TONY award winners Marc Shaiman and Scott Wittman and legendary filmmaker D. A. Pennebaker on the Oscar-nominated film "The War Room". Joe wrote, recorded and performed a song with the legendary Jeff Buckley along with musician Frederick Reed.
More info at: www.joetripician.com and on Twitter: @joetrip
BRAZILIAN FEATURE FILM PRODUCTION "MOTO ANJOS" RECEIVES COMPLETION BOND APPROVAL
European Film Bonds (EFP) and Deutsche Filmversicherungs Gemeinschaft (DFG) signed a Letter of Intent to provide Brazilian film production company Iconomia a completion bond for the feature film "Moto Anjos".
"This is significant," said the film's director Joe Tripician, "in that it insures to our investors and sponsors that the film indeed will be completed on time and on budget. It is a major milestone in our production's progress."
For more info, Contact the Production: MotoAnjos @ Gmail [dot] com
SÃO PAULO PRODUCTION COMPANY ICONOMIA ATTRACTS U.S. DISTRIBUTION ON ITS FIRST FEATURE FILM "MOTO ANJOS"
Vinícius de Oliveira and Maria Flor to star
São Paulo -- U.S. based distribution company D Street Releasing is coming aboard to provide North American distribution for the drama Moto Anjos with American CEO Dexter Davis serving as executive producer. The feature film, which is currently in the financing stage, will be directed by Emmy Award winning American filmmaker Joe Tripician, marking his feature debut, and will be shot entirely in São Paulo.
Gilson Schwartz, who is a full Professor at the Department of Film, Radio and TV of the School of Communication and Arts at the University of São Paulo - USP, will serve as producer with his production company Iconomia.
Vinícius de Oliveira ("Central Station", "Assalto ao Banco Central"), and Maria Flor ("360") are attached as the stars.
Moto Anjos, which will begin filming next winter, is about a resourceful young motorcycle messenger determined to retrieve his stolen bike who must risk his life to confront a criminal gang.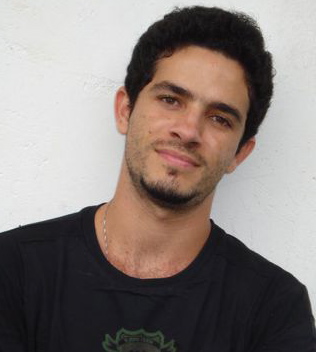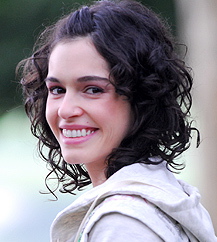 Vinícius de Oliveira Maria Flor
About Iconomia: Iconomia has been selected by the Ministry of Science and Technology as one of the best-graded start-up business plans and invested these funds in the launch of the "Global Conflicts" newsgame, a partnership with Serious Games Interactive, Denmark. The company was also awarded two prizes by the Ministry of Culture for the "Creative Currencies" transmedia project, in progress and sponsored by BNDES (National Economic and Social Development Bank, Ministry of Development, Industry and Trade). Schwartz is Latin America Director for the "Games for Change" initiative, known as "the Sundance of videogames" (www.gamesforchange.org).
About D Street Media Group: Headquartered in New York City with offices in Los Angeles and Berlin, D Street Media Group is the holding company for D Street Releasing LLC, D Street Pictures LLC and D Street Medievertriebe GmbH in Germany. D Street Pictures' first feature, 'The Reception,' premiered at the Tribeca Film Festival in 2005 and most recent production 'Rivers Wash over Me" released in 2010 by Strand Releasing. The company is currently developing 'The Blue Mauritius,' with Chilean director Alexander Witt (Resident Evil 2) and will star Latin American actress Natalia Oreiro in her first English language film. The Company is currently executive producing 'Somewhere Slow' starring Jessalyn Gilsig from the hit television show 'Glee.'
***
Motorcycle stunt team for "MotoAnjos" film! /
Dublês de moto para o longa-metragem "MotoAnjos"
***
TV CLIPS:
PRESS CLIPS: